Turkish civil society: Declaration on the state of the internet*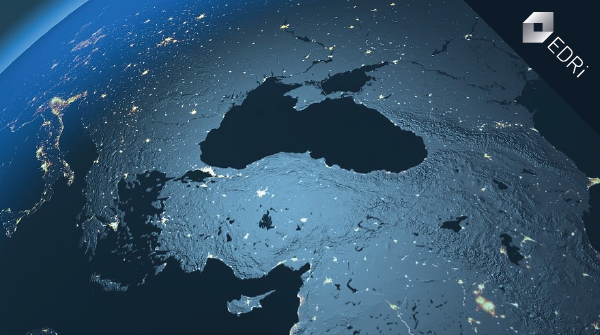 On the occasion of the Internet Week (11-24 April 2019) and the 26th anniversary of the arrival of the internet in the country, Turkish civil society organisations focusing on digital rights have released a declaration on the state of the internet.
Today, the internet is a part of 4,3 billion humans` daily lives. The internet is the most important development in the last decades. It facilitates the exchange of information around the world, brings together individuals and organisations to work on common goals, and makes it easier than ever before to work collaboratively. However, the right for access to the internet, protected by constitutions and civil laws, may face challenges under authoritarian regimes. In fact, this "digital divide" – the gap between those capable of accessing internet and those who can't – has increased in the last ten years.
The signatories of the Declaration regret that in Turkey, the internet does not seem to be treated as an opportunity or resource, but as a problem. For example, access to Wikipedia has been blocked in the country for over two years. As part of Law no. 5651 section 8/A, the access blockages by related Ministeries are against the Turkish Constitution as well as the United Nations (UN) Universal Declaration of Human Rights. Thus, this is a bitter celebration for the 26th anniversary of the internet`s arrival in Turkey.
The declaration states that Turkey`s internet situation is improving in respect to mobile technologies, finance sector, contemporary devices, e-governmental services, research and development incentives and techno-cities. However, othere are many obstacles that restrain Turkey from enjoying a free and open internet:
Lack of trainings related to the protection of personal data: Even though there is a specialised institution responsible for protection of personal data in Turkey. However, leaks from state institutions continue and the training programs for personal precautions are not sufficient.
Widespread censorship: Research, development, innovation, freedom of the press, and freedom of expression may only take place in systems that are democratically governed. None of these are currently guaranteed by the existing authoritarian regime. Officially, the number of blocked websites that are allegedly illegal based on the Law no 5651 has augmented to 110 000, and the actual number may even be higher. Even though the European Court of Human Rights has ruled against this legislation, the instances of over-ruling still continue. Deep-packet inspection and internet throttling are among illegal sanctions of the existing regime of governance.
Digital divide: Turkey falls behind in international development indices each year, even though it claims to be the 17th largest economy in the world. The digital divide continues among men and women as well as in the urban-rural dimension. School curriculum adaptation, as well as lifelong learning facilities, are necessary. Free and open source software (FLOSS) are crucial when it comes to security, employment, competition, and economic well-being.
Online surveillance: Data collection is a significant issue and is not contested too harshly by civil authorities in Turkey. Consumer profiling is a tool for marketing revenue and deep packet inspection by governments is a serious violation of human rights, but still exercised by quite a few governments including Turkey for the last several years. Assange and Snowden`s warnings on massive targeted surveillance are more than real.
New Media Literacy and Digital Empowerment: In order to become active online citizens or "netizens" there needs to increase the online media literacy, including the way individuals engage in social media. Striving against online hate crimes and discrimination requires intensive campaigns and training programs.
The Turkish civil society organisations declare:
that the internet and all other scientific and technological developments are common knowledge of humanity,
that they will combine forces to overcome challenges arising from censorship, blockages and limitations, securing basic rights and freedoms,
that they will do their best to elaborate social media as part of accountable communication rather than an instrument of consumption and cheap exposure,
that they will defend fundamental rights and freedoms against surveillance regimes and elaborate on new technologies for liberating human lives,
that they will tackle digital divide among diverse populations of the rural and the urban for more equity in resources,
that they will secure freedom of thought, belief and expression,
that they will defend secure communication at all costs,
that they reject personal/private property over scientific and technological knowledge, as well as imposing regimes of patents,
that they will endorse free, liberated open source software (FLOSS) and propagate it as such, and
that they will keep on looking for common solutions for digital rights` based discrepancies at all scales.
Alternatif Bilişim Derneği
https://alternatifbilisim.org/
Civil society Internet Week declaration (only in Turkish, 13.04.2019)
https://internethaftasi.org.tr/2019/internet-bildirgesi/
(Contribution by Asli Telli Aydemir, EDRi member Alternatif Bilişim Derneği, Turkey)
---
The article was first published on EDRI website.